Customize your water bottles at wedding, birthday parties, showers and corporate events. Upload a photo, logo, the bride and groom's name for a wedding, party theme or just some fun designs and colors!
$9.99
for 1 page of labels
Learn More
Learn More
More About Water Bottle Labels
Water bottles are a go-to way to stay refreshed all day, and we think your water bottle should look as fresh as it makes you feel! At StickerYou it's easy to create beautiful customized water bottle labels for your next personal or corporate event. Plastic water bottles can distract with commercial branding when you want your event to be very on-brand and professional. At StickerYou, you can customize water bottle labels with fun designs pertaining to your next personal event or with your business' logo and contact info for business events or trade shows. Custom water bottle labels are also an ideal tool for reusable water bottles you bring to work, school, or summer camp! With water bottles that are customized with names or address and phone numbers, no one can mistake your beautiful bottle for their own.
Our water bottle labels are templated to be the perfect size to wrap around plastic water bottles, and with no minimums, it's easy to order for any sized event! Our water bottle labels are safe to go in the dishwasher or microwave, and are even waterproof, so your customized water bottle label always stays as fresh looking as you are. Next time you need some water bottle labels customized, get your feet wet with StickerYou!



Frequently Asked Questions:
Q: Why should I choose StickerYou to create my custom stickers?
A: Unlike a variety of other companies, we operate exclusive through e-commerce. This means that we're here for you around the clock for any questions you have, or order assistance you may need. We have a live chat team and support team dedicated to ensuring you receive a product you love. Not only this, but when you make your order through our Sticker Maker, you have full control over the customization. As you create your proof, you will see your order on screen in real-time, allowing you to create exactly what you need. We also offer a variety of different sticky products, meaning you can fulfill all of your branding or personal needs at the click of a button! No more buying from a handful of providers, at StickerYou, we got you covered.

Q: How many stickers can I order?
When it comes to your order, you're in the driver seat. You can order as little as one single page of water bottle labels, or you can order thousands! Not only this, but we give you the option to personalize each label by allowing you to print different sizes and designs on the same page. This means you can experiment with different styles of custom water bottle labels, or you can even make each one unique and personalized for your friends!

Q: Can I only order water bottle labels on one material?
A: Absolutely not! We offer a wide variety of materials, to ensure we have something to fit your every need. Our standard custom water bottle labels are printed on our waterproof, durable white vinyl. However, we also over clear vinyl, which is great for showcasing the product/beverage behind your stickers. Alternatively, if you'd like to do something custom (ie. a fancy shape or specialty finish), you can contact our sales team at [email protected]. We will reach out to you with a quote or custom proof. You can also contact us if you have any order questions, or need assistance with getting set up!

Q: Will my water bottle labels cause damage upon removal?
A: Thankfully, no! Our custom water bottle labels use a removable adhesive. This means that can be removed without causing any damage to the surface they're applied. Whether you're creating custom bottles you want to re-use after, or are stickerbombing your favourite steel bottle, you can rest assured our labels will not lift any paint or leave and gunk or residue behind.

Q: Can custom water bottle stickers be written on?
A: Yes they can! Our stickers can be written on with permanent marker, just give it a little bit of time to dry. This opens up a world of possibility in terms of personalization. For example, you can leave a blank area in your design, allowing you to write individual names or companies on the water bottles to keep track of who each one belongs to.

Q: I want to make some custom water bottle labels, but I'm afraid it will be difficult.
A: Fear not! With our online Sticker Maker, it's never been easy to create an order online. You can either upload your own artwork or design, or create something from scratch using our wide variety of design features and art bank. Simply select the product you're looking for, create your design, choose your size and quantity, and then check out! We'll print and ship your amazing creations directly to your doorstep.

Q: How many water-bottle labels can fit on a sheet?
A: If you use our templates, approximately 5 labels can fit on a sheet. If you have a different size you're looking for, it will depend on the size of your artwork. Our standard page size is 8.5"x11".

Q: I want to make water bottle labels for a bachelorette party. Can I upload photos for my designs?
A: Yes you can! From the Make Water Bottle Labels button above, it will bring you to options with readymade templates or to simply upload your own artwork. If you click on that you can follow the tool and design your labels as you'd like. If you're having trouble, contact [email protected] and our team will help you with your order.

Q: I can't upload my artwork to the website due to the file type I have. What do I do?
A: If you're looking to change the format yourself, the file types our editor accepts are Jpegs, PNGs, Gifs, and PDFs. If you're having trouble, you can contact [email protected] they can either help you with your file, help you place your order, or both!

Q: Can I order more than one product with the same artwork? I don't want to have to recreate it every time.
A: Once your first set of labels is in your cart, click on it and you will see a "duplicate" icon in your cart. Once you click on that, it will bring you back to the customers cart and from there you can order as many products as you'd like with the same artwork!

Q: I think I made a mistake, how can I get in touch with you?
A: We're here to help - there's no problem too big or too small for us to tackle! You can reach our customer service team at [email protected], or chat with our live chat team by visiting our website during business hours.

Q: When I click on the Make Labels Now button it brings me to a template. Can I only make water bottle labels a specific size?
A: The template in the Make Labels Now button above is a guide as those are standard template sizes for water bottle labels. If you want to create your own sizing, you still can! If you go to the blue Create Now button at the top of the page, and select the material and format you're looking for, you can adjust your artwork to the 0.1" you need. Having trouble? Contact [email protected]

Q: I'm creating my water bottle labels in the editor, but I don't like the font selection, what do I do?
A: If you have other fonts in mind you'd like to use, contact [email protected] and we can set you up with a custom order!


Product Features
Writable with Permanent Marker
100% Satisfaction Guaranteed
Removable Without Residue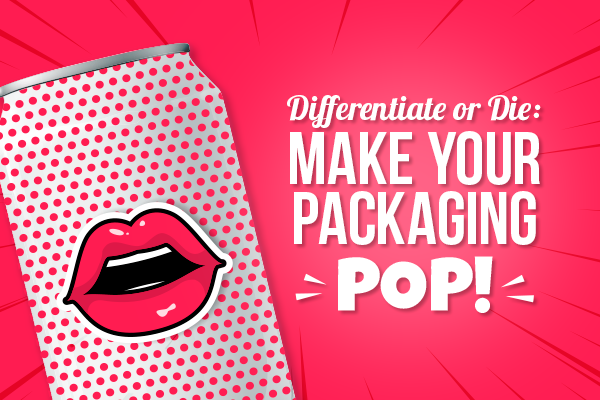 Packaging is an incredibly crucial part of the buying process, and can often be the difference between a sale and a flop
---
Reviews (1857)

8/15/2022
LOVE STICKER YOU! IVE BEEN GETTING MY STICKERS FOR MY BUSINESSES MADE HERE FOR THE PAST FEW YEARS AND THEY ALWAYS TURN OUT GREAT. I ALSO GET MY ORDER SUPER FAST! THANK YOU :)

Miracle W.
Verified Buyer
8/7/2022
Customer service was great

Claudia C.
Verified Buyer
8/4/2022
Exactly how I imagined they'd look! They are removable but they still stick on very well! Will order again!

7/28/2022
Excellent quality! Print quality was great. Labels last a long time and really are removable.

pamelyn s.
Verified Buyer
7/27/2022
Very pleased with the service and product.